LifEnrich – Nutrients For Life!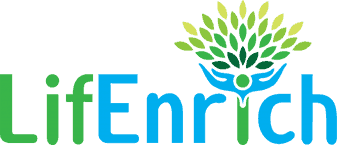 Product Benefits
Lifenrich products are specifically designed to help you reach your healthy lifestyle goals with proprietary formulations that include something for every part of your body. Scientifically proven formulations of:
Sugar Guard – Healthy Glucose Levels
Joint Guard – Healthy Joints
Pea and Rice Protein – Energy and Strength
Daily Cleanse – Maintain a Healthy Colon
Berry Greens – Fantastic Greens Drink
60 Day Money Back Guarantee
Your satisfaction is guaranteed! We care about whether you are happy with the results you are getting from our products. LifEnrich has a no questions asked 60 day money back guarantee for any purchase you make here.
View All Products

David M.
I wanted to let you know that I have tried all sorts of Greens products, but LifEnrich greens were amazing! Immediately after taking them I felt energized like my body was saying "thank you!"
Other greens didn't taste that great either, but the berry flavored LifEnrich greens were really good. Thanks for a great product!

Mary M.
I just finished my first week of LifEnrich Daily Cleanse and I have to say that I am absolutely amazed at how I feel. No more bloated feeling, and water retention. I actually feel like my body is thanking me for giving it a break from all the toxic buildup. Thank you for making such a great product

Louie D.
Wow, a rice and pea protein that actually tastes good! Thanks for making a quality product. Since I am an all natural body builder, I am picky about the protein that I use, and was a bit skeptical about trying something new, but I am getting great results, love the taste and am happy with LifEnrich. Thanks.