LifEnrich – Berry Greens- Great Tasting Smoothie Drink Mix!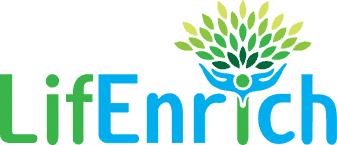 Berry Greens – Product Benefits
Lifenrich Berry Greens is the perfect "all in one" drink for people on the go. One scoop of Berry Greens will give you all your fruits and vegetable in one simple and easy to mix drink. Do you know what the best part is? It tastes great. Of all the greens products that our customers have tried, Berry Greens doesn't taste like drinking your lawn….
You also get some amazing ingredients like:
Spinach Leaves and Chlorella
Coenzyme q10
Proprietary Enzyme Blend
Vegetable Blend – Spirulina, Alfalfa Leaf, Wheat Grass Powder and more…
Fruit Blend – Apple Fiber, Raspberry Fruit Powder, Bilberry Fruit Powder, and even more
Herbal Blend – Green Tea Leaf Powder, Flax Seed Powder, Milk Thistle Seed Extract
Vinpocetine – Mental Alertness
For all the entire ingredient list, check out our Supplement Fact Sheet!
For a detailed overview of what makes LifEnrich Berry Greens listen to this video from David McKinney, Owner of the LifEnrich Brand.
LifEnrich is carrying only one product. That's right. ONE. Our  proprietary nutrient dense formulation added to your favorite beverage protein drink will blow your socks off! The secret ingredient to a healthier lifestyle. With Vinpocetine and Green Tea Leaf, you'll be feeling and thinking better.
60 Day Money Back Guarantee
Your satisfaction is guaranteed! We care about whether you are happy with the results you are getting from our products. LifEnrich has a no questions asked 60 day money back guarantee for any purchase you make here.
View All Products

David M.
I wanted to let you know that I have tried all sorts of Greens products, but LifEnrich greens were amazing! Immediately after taking them I felt energized like my body was saying "thank you!"
Other greens didn't taste that great either, but the berry flavored LifEnrich greens were really good. Thanks for a great product!

Mary M.
I just finished my first week of LifEnrich Daily Cleanse and I have to say that I am absolutely amazed at how I feel. No more bloated feeling, and water retention. I actually feel like my body is thanking me for giving it a break from all the toxic buildup. Thank you for making such a great product

Louie D.
I love the Berry Greens. Tastes really good, (not like other greens products), and I actually feel better after putting this in my smoothie.